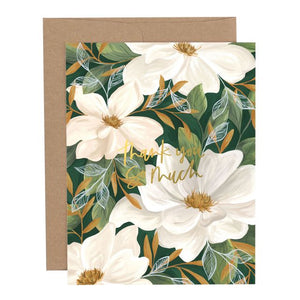 Inside: Blank
1canoe2 is an illustration company that spreads joy through cheerful, thoughtful paper goods and gifts. Each piece of artwork created shows the hand of the artist and embodies their love of home-cooked meals, weekends spent in nature, and all things happy! 
Packaging
| Kard Klasp, boxed sets come in clear plastic box 
Product Type
| Greeting Card 
Sentiment
| Thank you so much.