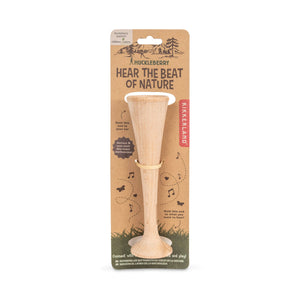 Hold the horn to the earth and hear nature's beat.  
This horn is a stethoscope used by doctors and veterinarians to listen to breathing and heartbeats. Maybe you can even hear the grass grow! Simply hold your hear to one end and listen.  Made of 100% Beechwood. 
Connect with Nature, explore, create, and play!