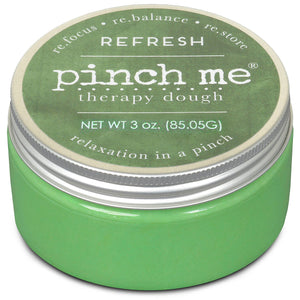 Return to summer with the refreshing aroma of juicy, fresh-picked melons. A delicious throwback to lazy days spent whiling away the hours as a kid. Quench your thirst for relaxation all year round with this light, sun-kissed scent.
Today's high-impact lifestyles can take a toll on our precious systems.  Replenish, rejuvenate, and get back to center with Pinch Me Therapy Dough!  

Every Pinch Me purchase helps fund our mission to pay it forward by supporting the Wounded Warrior Project.